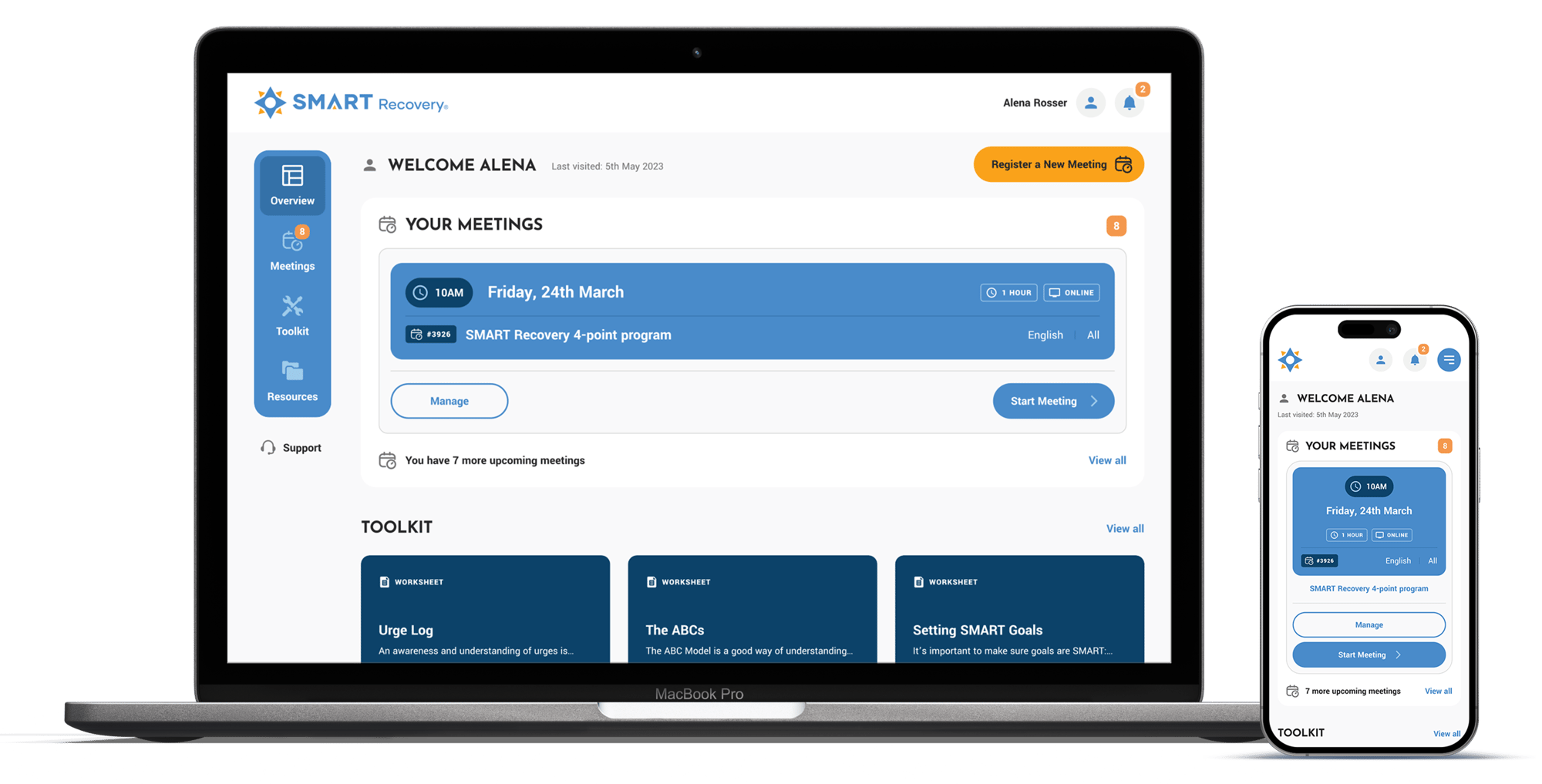 One place to start, run and manage your SMART Recovery Group.
The new SMART Recovery Facilitator Portal enables trained Facilitators to start, manage and promote SMART Recovery Meetings alongside helpful guides, tools and resources.
Request access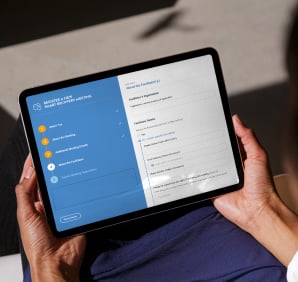 Start a new SMART Recovery group
Find our Start SMART guide for new Facilitators, register and promote a new meeting, and get the support you need to start your own SMART Recovery Group.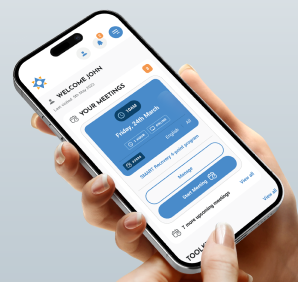 Manage your SMART Recovery Meetings
The SMART Facilitator Portal makes it easy to add new meetings, and edit or cancel existing ones. All changes are updated for participants immediately.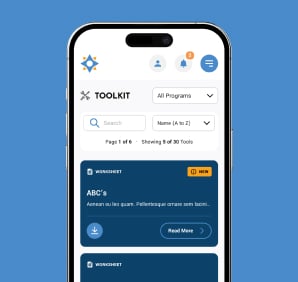 Access the SMART Recovery toolkit
One place to find all SMART approved Meeting tools and helpful tips for how to use them, as well as downloadable worksheets.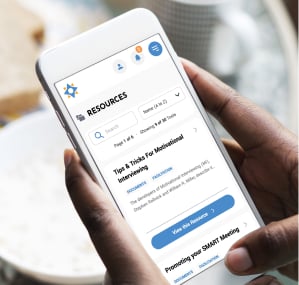 Find SMART Recovery resources, guides and more
Packed full of useful content, the SMART Facilitator Portal makes it easy to navigate and find resources that will help you facilitate your groups and improve participant outcomes.
Be the first to access new features and content with a SMART Membership
New features and content are being added to the SMART Recovery Facilitator Portal regularly, so make sure you're registered to be the first to access them with aSMART Membership